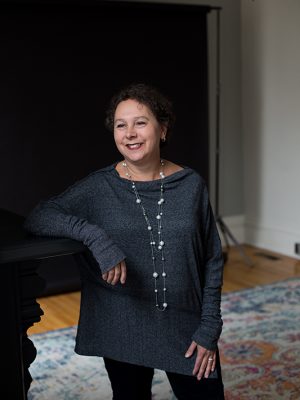 Tanya Chapman, President & Senior Consultant
"You do not serve the world by playing small." Marianne Williamson
Our founder is on a mission to enable individuals, teams and organizations to transform to perform. Tanya loves to lead change, solve interesting problems and develop others.
As the first woman executive at a large oil and gas company and the founder of DoubleYou, a forum for leading women, she's used to going first. Our logo says it all: Tanya isn't afraid to shoot the arrow.
She will dare to tell you the truth. She will challenge you and your organization to do better. She will instill in you the courage to shoot your own arrow, to reach beyond what you thought was possible.
Tanya holds a Bachelor of Arts and a Bachelor of Education degree from St. Thomas University, along with a certificate in Human Resource Management and an MBA from the University of New Brunswick. She is a designated Certified Human Resource Professional and has completed the ICD Directors Education Program from the Rotman School of Business.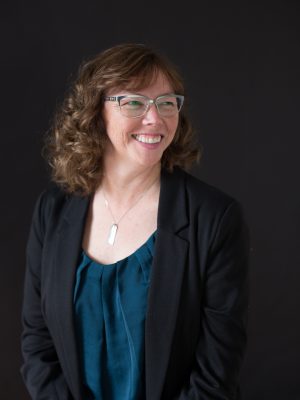 Maureen Olsen, Senior Business Consultant
Maureen translates client aspirations and ideas into executable plans, merging organizational excellence with customized consulting services. Director of operations for a design company for 11 years, she has over 25 years of experience ensuring businesses are effective. She has led projects in technology implementation, human resource management, financial planning, business planning and marketing. Maureen supports clients in aligning their business activities to their vision and strategy. She sets up systems that enable them to monitor organizational, team and individual performance against strategic goals.
Maureen holds a Bachelor of Arts degree from St. Francis Xavier University along with an MBA specializing in Human Resource Management and a certificate in Management from University of Fredericton.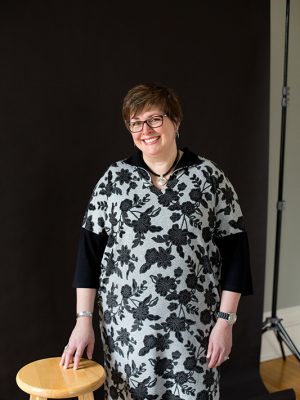 Jackie Sullivan, Senior HR Consultant
Jackie is a natural coach and mentor who offers thoughtful solutions to each client. With over 30 years of experience, 14 in the oil and gas industry, she works collaboratively with individuals and organizations to implement change, enable leadership alignment and develop team members. She is especially valued for her ability to work through difficult situations and her practical approach.
A Certified Human Resource Professional, she holds a Third Party Neutral Conflict Resolution Strategies Certification from the Canadian Institute for Conflict Resolution (CICR), a Certificate in Organizational Development from Queen's Industrial Relations Centre and a Change Management Certificate from Prosci Learning Center as well as several leadership development certifications from Leadership Management International.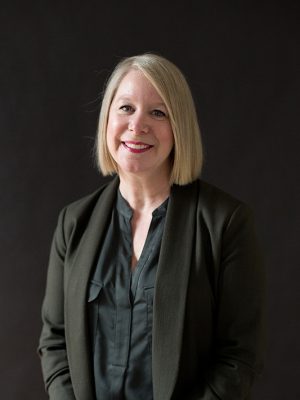 Tracey Horne, Senior Business Consultant
Tracey is a senior communications professional with more than 20 years' experience in strategic communications and project management in the oil and gas and non-profit industries. She brings strong writing skills, strategic planning, analytical thinking, effective relationship building and a collaborative approach to all her work.
Tracey has extensive experience building and managing communications strategies that enhance brand, increase employee engagement, manage issues, inform stakeholders or protect external reputation. Her work ethic, accountability and dedication to delivering value-added, measurable results is unparalleled.
Tracey holds a Bachelor of Science degree from Acadia University and a Public Relations diploma from Algonquin College.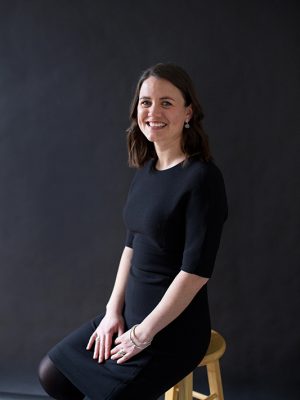 Dayna Lutes, HR consultant
Dayna brings her people-focused experience in the not-for-profit and education sectors to support clients in their human resource needs and wider business goals. She draws on her background of facilitating and coaching adults in group and one-on-one settings, coordinating multi-stakeholder projects, implementing organizational process improvements, program evaluation and research. A former English writing and grammar facilitator, she applies her strong communication and relationship-building skills to every project.
Dayna holds a Bachelor of Arts degree in English from Dalhousie University and a Masters of Adult Education from UNB. She is actively involved in her community through volunteering and by serving on multiple not-for-profit boards in Saint John.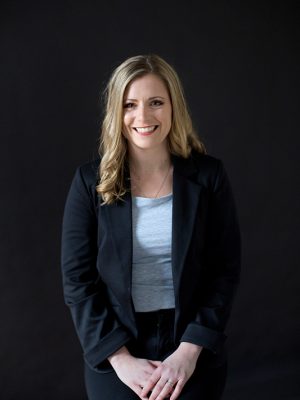 Krystal Boyd, HR Consultant
Krystal helps organizations realize their potential by fostering positive, productive workplaces where teams are high-performing, communication is effective, and the culture is collaborative. Her services include coaching and developing and implementing best practices and policies. She draws on over a decade of human-resources experience that includes compensation and benefits, recruitment and selection, training and development, employee relations, performance management and strategic planning. Krystal has particular knowledge of the construction industry.
Krystal holds a Bachelor of Business Administration degree with a major in Human Resource Management from the University of New Brunswick. She is a Certified Human Resources Professional candidate.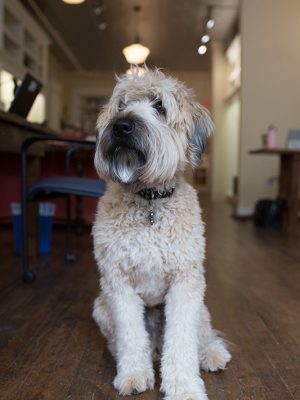 Finn
Our resident office pet knows top performance is linked to positive motivation and personal wellness. That's why Finn insists on only the finest doggie treats and a regular walk around the block. Finn will be happy to welcome you to our space with a bark and a wag of his tail. Good boy!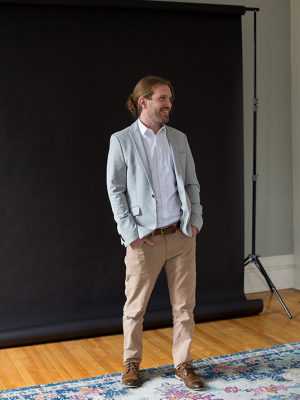 Harry Daley
Harry is a strategic thinker who believes purpose drives performance. With extensive training and experience in program design and evaluation and a skilled facilitator, he has worked with a number of non-profit organizations in his hometown, Saint John. Harry has dedicated his career to empowering young people within organizations and the community through one-on-one coaching and by leading transformative group programs.
Harry holds a Bachelor of Interdisciplinary Leadership from the University of New Brunswick's Renaissance College.