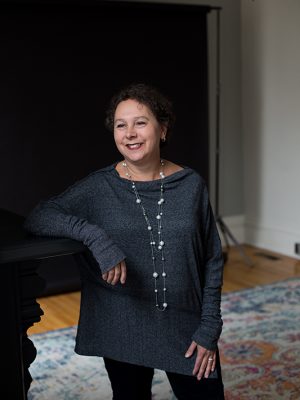 Tanya Chapman, President & Senior Consultant
"You do not serve the world by playing small." Marianne Williamson
Our founder is on a mission to enable individuals, teams and organizations to transform to perform. Tanya loves to lead change, solve interesting problems and develop others.
As the first woman executive at a large oil and gas company and the founder of DoubleYou, a forum for leading women, she's used to going first. Our logo says it all: Tanya isn't afraid to shoot the arrow.
She will dare to tell you the truth. She will challenge you and your organization to do better. She will instill in you the courage to shoot your own arrow, to reach beyond what you thought was possible.
Tanya holds a Bachelor of Arts and a Bachelor of Education degree from St. Thomas University, along with a certificate in Human Resource Management and an MBA from the University of New Brunswick.  She is a designated Chartered Professional in Human Resources and has completed the ICD Directors Education Program from the Rotman School of Business.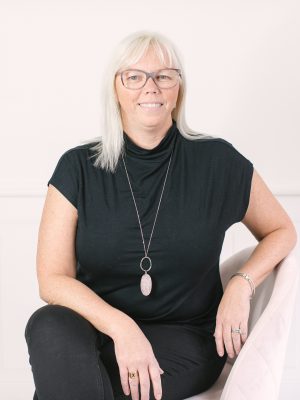 Maureen Olsen, Senior Business Consultant
Maureen translates client aspirations and ideas into executable plans, merging organizational excellence with customized consulting services. Director of operations for a design company for 11 years, she has over 25 years of experience ensuring businesses are effective. She has led projects in technology implementation, human resource management, financial planning, business planning and marketing. Maureen supports clients in aligning their business activities to their vision and strategy. She sets up systems that enable them to monitor organizational, team and individual performance against strategic goals.
Maureen holds a Bachelor of Arts degree from St. Francis Xavier University along with an MBA specializing in Human Resource Management and a certificate in Management from University of Fredericton.
Tracey Horne, Senior Business Consultant
Tracey is a senior communications professional with more than 20 years' experience in strategic communications and project management in the oil and gas and non-profit industries. She brings strong writing skills, strategic planning, analytical thinking, effective relationship building and a collaborative approach to all her work.
Tracey has extensive experience building and managing communications strategies that enhance brand, increase employee engagement, manage issues, inform stakeholders or protect external reputation. Her work ethic, accountability and dedication to delivering value-added, measurable results is unparalleled.
Tracey holds a Bachelor of Science degree from Acadia University and a Public Relations diploma from Algonquin College.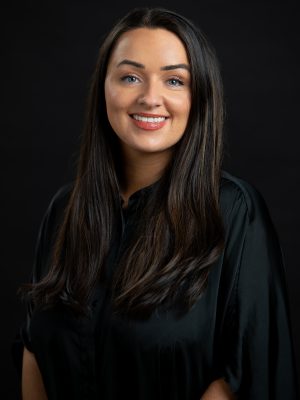 Rebecca McNeil, Senior HR Consultant
Rebecca believes that when people feel valued, the sky is the limit for creativity and success. She brings her strong working knowledge of workplace standards and best practices in human resources to each project she undertakes. Rebecca has honed her relationship-building skills and delivers great customer service, coaching, and human resources best practices advice. She works collaboratively with individuals and organizations and is committed to breaking down barriers and building teams that want to work together.
Her multi-industry background allows for a progressive approach to both HR operations and strategy. Rebecca holds a Bachelor of Arts Degree Majoring in Communication and Psychology from Cape Breton University and an Advanced Diploma in Human Resource Management from NSCC. She also holds her CPHR (Chartered Professional in Human Resources) designation.
Christine Johnston, HR Consultant
Christine's mission is to create, nurture, and maintain an environment of growth, challenge, and unlimited potential for all those around her. In her role as Human Resources Consultant she brings guidance on managing policy and procedure, leadership, coaching, employee training & development, strategic planning and employee relations.
With over 16 years of extensive experience working in both private and public sectors including post-secondary education, government and not-for-profit organizations, Christine has a proven track record of inspiring and leading teams to focus on best practices and practical tools and skills that can be put to immediate use, to raise the bar on employee engagement.
Christine holds a Bachelor of Integrated Studies with a double minor in Business Administration and Adult Education, a Certificate in Human Resources Management, and a Certificate in Academic Leadership Studies, all from UNB. She is also an ICF (PCC) Professional Certified Coach and holds a Graduate Certificate in Executive Coaching from Royal Roads University.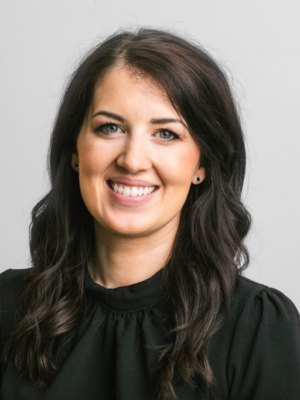 Maggie MacDonald, HR Consultant
Maggie is a firm believer in the power of growth and continuous improvement. With a passion for cultivating inclusive and respectful environments, she thrives on providing unwavering support to both her team and clients. Her penchant for delving into the finer details, coupled with her knack for innovative problem-solving, drives her to discover fresh perspectives and streamline processes.
As a Human Resources Consultant, Maggie's expertise spans strategic planning, policies and procedure, business development, and planning and organization.
Maggie holds a Bachelor of Business Administration with a major in Human Resource Management from the University of New Brunswick Saint John as well as an Advanced Certificate in Marketing from École Supérieure de Commerce et Management in Poitiers, France. She is a Chartered Professional in Human Resources (CPHR) candidate.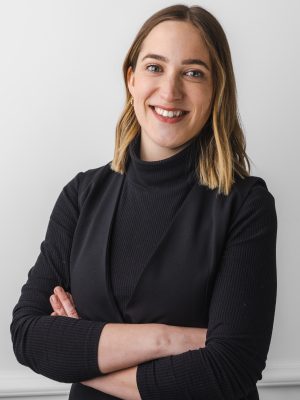 Dani Bourque, HR Consultant
Dani's passion for talent development, process improvement and championing change grew as she progressed in her professional human resources career working in large national organizations in the industrial wholesale and retail industries.
Dani draws upon her technical expertise in human resources and recruitment, and complementary background in finance and accounting administration, when working with clients through their business' unique or complex needs. An analytical thinker at heart, Dani brings her strong problem-solving skills, open mindset, and positive 'can-do' attitude to every project.
Dani holds a Bachelor's Degree in Business Administration and a major in Human Resources Management from the University of New Brunswick and is a Chartered Professional in Human Resources (CPHR) Candidate.
Heather Bell, Senior Consultant
Heather is an enthusiastic, forward thinker who loves designing an environment that fosters success, ignites passion, and supports organizational and professional growth. She has a knack for collaborating with others to build roadmaps to success and create strategies to improve processes, enhance organizational communication and elevate employee engagement.
With over 10 years of experience in working with small businesses and entrepreneurs, Heather has a keen eye for identifying barriers and providing effective, tailored solutions. Her honest and transparent approach to conversations and problem-solving ensures that everyone feels valued and heard. She thrives on the challenge of helping businesses overcome obstacles and reach their full potential.
Heather holds a Bachelor's degree in Political Science from the University of New Brunswick.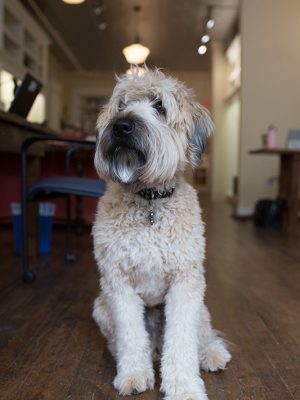 Finn, Chief Canine Officer
Our resident Chief Canine Officer knows top performance is linked to positive motivation and personal wellness. That's why Finn insists on only the finest doggie treats and a regular walk around the block. Finn will be happy to welcome you to our space with a bark and a wag of his tail. Good boy!